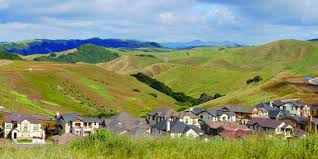 Here we are in mid-May and inventory remains unseasonably low. Why aren't homeowners moving? Most sellers need to buy a home once they sell their home. If they are staying in our area, they are facing the same issue as all the rest of the buyers. Very few home choices and lots of buyers competing for the same home. New construction did not keep up with demand over the past few years. Rising mortgage interest rates are encouraging homeowners to stay in their homes. Even though interest rates are still in the low 4's it is hard to give up interest rates of 3.5 or 3.75%. Who knows if they every be that low again.
Inventory wouldn't be an issue if we didn't have such high demand. We have had several years of steady job growth, especially in Silicon Valley. Buyers want to find a home to settle down and raise their families and we have a wonderful area to live in. I was talking to a home owner recently and he said people don't want to move because they love it here. I agree, it's a great place to live, but the answer is too simple.
Another reason for high demand are the boomerang buyers. These are homeowners who lost their homes during the downturn. They are back in force and anxious to purchase another home. They have a homeowner mentality and don't like to rent. Once you have been a homeowner you will most likely always be a homeowner.
Millennials who have been sharing rentals or living in their parent's homes are experiencing life events, like marriage and children. Many are in a financial position to purchase their first homes. This has increased the demand for entry level homes.
Job relocation accounted for 14% of the homes sold according to the National Association of Realtors in 2016. We have seen about the same percentage in 2017. However, in the new economy, we've seen a rise in telecommuting. Some homeowners can change jobs and still stay in their current home.
In the past homeowners retired and sold their homes. Now, two-thirds of the homeowners over 55 plan to stay in their homes after retirement. Boomers, are the largest generation and a much larger share of them own their home. They hold the keys to the inventory.
During the recession, many investors purchased homes. The rental market has been so strong over the last few years, investors are not motivated to sell their properties. If rents come down, more investors will sell.