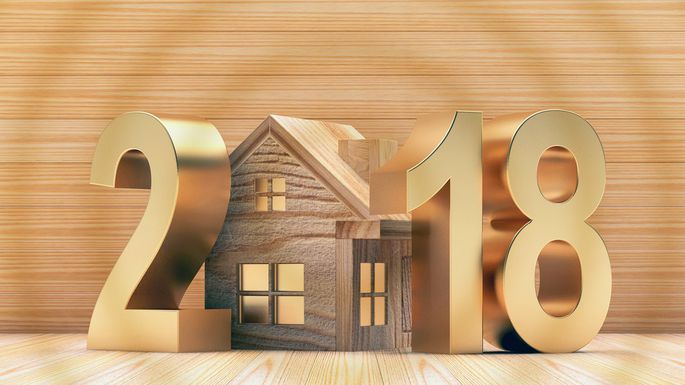 2017 saw a lowering inventory of homes coming on the market in the Bay Area, as owners chose to stay put and buyer competition raged. Home prices continued to slowly climb, averaging a 9% increase across the entire Bay Area. Mortgage rates reached a mid-year low and have crept upward since September, but remain relatively low. Federal tax changes that may have an impact on the housing market, especially in higher priced areas, went into effect.
So, what can we expect in the coming year? According to Selma Hepp, economist at Pacific Union International, the Bay Area is looking at another year of declining affordability due to continued inventory shortages and higher home prices. While all areas will see worsening affordability, San Jose will remain the least affordable area in the Bay Area, with a Burns Index of 8.5 (where 10 indicates a lack of affordability and 5 is the historical mean), compared to an Index of 7.9 in the San Francisco/Marin/San Mateo area and 7.6 in the East Bay. FHA loan limits will increase in 2018 to $683,000, easing the affordability issue to some extent, though this limit is still below the median resale price in the Bay Area.
Mortgage rates are expected to continue to gradually rise, with an increase of about 20 basis points, or .2%, by the end of the year. For a conforming 30-year fixed-rate loan, the rate will be around 4%. Bigger hikes are not expected while current low inflation and low overseas central banks' interest rates persist.
Low inventory will remain a problem in 2018, as area owners are reluctant to sell, enjoying low-interest mortgage payments and waiting to see how the new tax changes could affect them if they did sell and purchase a new home. The East Bay will see a rise in construction which may ease inventory problems, with multi-family home construction outpacing single-family construction.
New changes to the tax code will affect homeowners in 2018. The values of the mortgage interest deduction, or MID, and the property tax deduction have both been capped, with the qualifying loan amount for the MID capped at $750,000 and the property tax deduction capped at $10,000. Homeowners in higher priced markets, like the Bay Area, will be hurt most by these changes.
Adding all these factors together, the real estate market will remain in favor of sellers this year. New construction would have to ramp up considerably, or some combination of higher mortgage rates and an economic downturn would have to dampen buyer demand to tip the market. Neither event appears to be in sight for 2018.
Looking ahead to the real estate market trends over the coming few years, we may see a statewide increase in inventory if the Property Tax Portability Initiative (Bill ACA7) passes in November (see 11/28 blog). This could lead to a 10% increase in houses on the market in California, or a total of 43,000 homes. An easing up on the inventory vice may see a leveling off of home prices in the state.