Most Home Remodeling Jobs in Dublin Projected to Pay Back in 2017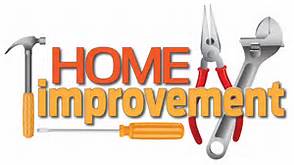 Are you considering remodeling your home this year? According to the Remodeling 2016 Cost vs. Value Report you can expect a good return on your investment in our area for most projects.
I am about to start on the remodel of my 2 bathrooms. Since we are never sure how long we will be in our current home, it's good to know how much the resale value of our improvements will be. I have met lots of sellers over the years who thought they were in the home for the long haul and ended up moving. They got a new job, retired early, their family changed in some way or they moved closer to be with their extended family.
If you live in an older home, the number one project is attic insulation at 179%. Next is garage door replacement at $158%. New windows are another project with high return on investment at 112%.
In any home if you are thinking of a major kitchen remodel you can expect 106% and a minor remodel to return 147%. That number make me feel great since I did a minor kitchen remodel last year in my home. It had a huge impact on my home and now I see it will also pay for itself.
Now for the bathrooms. A mid-range bathroom remodel should return 117% of your investment. If you go high end, it will return 94%. It pays to carefully consider how much you want to do. Balancing the look you want without going overboard gives you the best return.
I was surprised to see that adding a patio only returned 88%. I know the yard makes a big difference to buyers. We always stage the patio of our listings. Since we have such great weather people like to have a backyard where they can spend time with family and friends.
Here is a good one. Entry door replacement. I know it makes a difference when you walk up to the house. Buyers don't mention it like they do the kitchen and bathroom remodeling but it definitely impacts their first impression. First impressions are everything in real estate. It should return 132% on the investment.
If you want to look up any other home remodeling project, follow the link and see what your return on investment will be. The report has some very detailed descriptions. Also, if you need a contractor, we can refer you to one.
Happy 2017!
Mia & Beverly