Dublin Farmers Market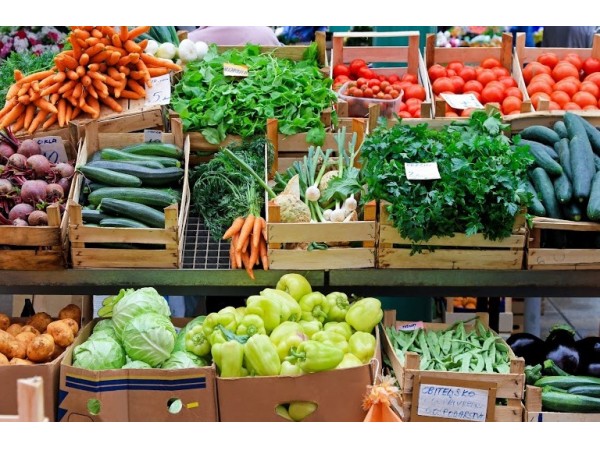 I'm so excited the Dublin Farmers' Market is opening on Thursday April 13. Every week I try to go for local, in season fruit and vegetables. The hours are 4:00- 8:00 pm every Thursday evening through September 21.
One of the best new things this year will be the move into "The Wave" waterpark after it opens at the end of May. The market will be on the boardwalk in from of "The Wave" and the free live music will be at the new Emerald Glen Amphitheater starting in June.
On the first Thursday of the month you can enjoy free concerts along with beer and wine tastings from local breweries and wineries. The line-up for the concerts are a tribute to the '80s.
May 4 Pop Fiction (80's Cover Band)
June 1 Long Train Running (Doobie Brothers Tribute Band)
July 6 Long Time (Boston Tribute Band)
August 3 Big Jangle (Tom Petty Tribute Band)
September 7 San Francisco's Ultimate Tribute to Journey Band
Another new addition to the Farmers Market this year is "Artisans Night." On June 29 and August 31, local arts and craft vendors will be at the market selling their wares.
The market will continue with its very popular "Dublin Cooks Night," the second Thursday of the month, "Community Nights" showcasing local groups from schools on the third Thursday of the month and "Family Nights" featuring children's activities and entertainers on the fourth Thursday.
If you want updates on the Farmers Market happenings and latest news "like" the Market's Facebook page at http://www.facebook.com/DublinMarket.
Mia and I look forward to seeing you there.
Mia & Beverly Team
MiaAndBeverlyTeam.com